Welcome to the "Aranceto di Miriana"!!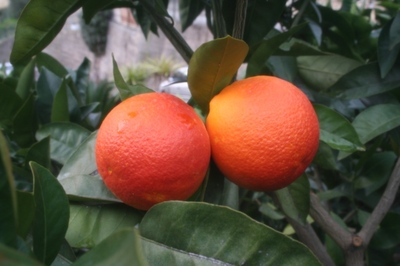 Welcome to the "Aranceto di Miriana", a Bed & Breakfast in Imperia (Liguria, Italy). Exception made for special periods out of our control, we are generally open for the whole year. The house was built 35 years ago, and within its walls live Luciana (the granma), Miriana, her husband Ettore, her son Corrado and (last but not least) the two cats Billy and Leon, the real masters of the house.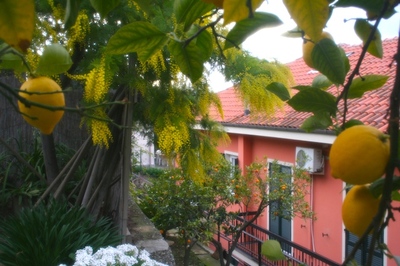 The house is placed in a convenient position, not far from the city center but far from the traffic and its noise. We will offer you a holiday period in an enjoyable peace. We are situated in a residential area not far from the "Grock Villa". You can reach the beaches of Imperia Oneglia by just 10 minutes walking, and you can be in the city center in just 5 minutes.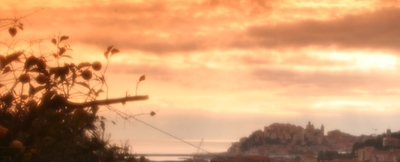 Who we are
All of the components of our family have their roots in Imperia, except for Ettore, which has a grandfather from Sardinia and one from Friuli.
Miriana is an ex teacher in a secondary school, she loves cooking, painting and, as a hobby, she practices a little gardening.
Ettore, ex navy officer, is an analist and a programmer and has likes gardening and any \'do it yourself\' job.
Our Grandma Luciana has always been a housewife, she loves flowers, the good food (especially if sweet...) and spends happily her free time in the garden.
Corrado studied computer science engineering at "Politecnico di Torino", and now works in computer security research in France.
Billy e Leon spend their whole time sleeping and eating. They will be happy to accept any food gift from you!